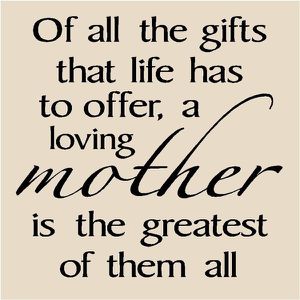 It begins.
Or, rather, began way, way back then. If I'm honest it's been months. I thought about 'it' when I was still fudging my way through those early days of parenthood, carting my little boy around like he was a split bag of sugar I feared spilling.
I thought about it in those breathless rare moments of respite from being simply 'mum'. I thought about it, guiltily, when I let CBeebies do a spot of childminding.
You know how those things about best intentions go however and moreover if you're a mum yourself, what babies do to any sense of time scale. What I didn't know, and no-one told me about motherhood was what becoming a parent does to your sense of self. When your days are mapped out by a relentless and repetitive pattern of brown-hued stuff (from both exit points), feeding, settling, changing, pushing, carrying, bathing, peekabooing and raspberrying, life becomes bewildering. It isn't surprising that it is easy to lose sight of the things that make you tick, that you think important. Then there's the fact that being focused on a small, demanding, smelly and often grouchy person for whom your love is supposed to be unending and transcendental isn't always the joyful experience it is made out to be.
The past year has turned out to be something of an unwitting house-arrest. It has been at times ridiculous, silly and occasionally humiliating. But more than anything my wilderness year has been an awakening. I took the uncharted road not taken, according to Robert Frost's usually happy-go-lucky optimist's chant. And as much as I resented it and was bummed out about my new baby-heavy life at times, giving far too much credence to that recent article in the New York Times about housewife mums vs. the career women and their effect on children's happiness and life-chances, I need to credit what my life became with who I am now.
The truth is having a baby is a wonderful self-edit. A human-formed Satnav if you will, that takes you directly to the most meaningful, vital and often carefully hidden parts of yourself. For me, this is why.
There's simply no time for faffing, for worrying about what others think, about trends, about mess. There are no free moments to waste reading that article you think might make you feel more intelligent and informed about what's going on in the world besides what your child is currently doing to the cat. Getting things done quickly to the best of my ability, and sometimes bodging them so they are passable rather than letting my old perfectionist streak run rampant has translated into the benefit of proper, efficient time-management. Surprisingly often, the bodges have worked.
The baby has made me organized: it started the day I packed the hospital bag (five weeks in advance of his due date no less) and carried on with planning out what I needed to fill the gaps in his inherited hand-me-down and gifted baby paraphernalia for the coming months. I bought a calendar for the first time. I took the perspective that the less time I spent trying to find things or scramble to get out of the door on time for a forgotten playgroup, the more time there was to spend with my son ensuring his first year was a happy experience with adequate baby wipes/sippy cups/change of clothes to hand.
I had to forget about anything design-related. All I could care about was finding patterns and colors that could withstand abundant baby-messes (answer: grey), and occasionally I would do some fraught online shopping to find clothes that didn't make me look quite to still pregnant when not, actually, pregnant. My life was not remotely attractive, exciting or from outwards appearances I imagine very desirable other than the sweet-looking baby part. But I now run on instinct and gut, preferring simpler things made to last from nice, natural materials. I now like marble, floaty dresses and corduroy. Give me some more time, and I may come round to concrete.
I stopped doing things because I felt obligated to. I decluttered many engagements from our lives, finally able to release the part of me that always wants to please everyone and focusing instead on activities that we found enriching or plain fun. I learnt to say f*** it. I'm still trying to stop being so fearful of treading on the eggshells my anxiety think are there, or is panic-stricken at the mere thought of. Collectively over the year I have wandered further and further down this often strange path and found my feet again. Yes, I have experienced weariness unlike anything I'd ever encountered before, or knew about before postpartum thyroiditis – but the effect of running on this reductive version of me is that I am now in possession of an identity I know is truly me. The pre-baby, intricately constructed version that in all likelihood would have burned out, messily, at some point anyhow has long gone. And as a result, I began this.